Voucher code for next purchase after purchasing specific product
Hi, I'm looking for a module to automatically send a voucher with a fixed amount after purchased Product samples. 1. We set up a freight with a fixed price, e.g. €10 2. Customer order Product samples and pay the freight €10. 3. We send out a voucher of €10 to be used when they buy the real product, the voucher is sent after payment accepted order status. Is this something we can do with any of your modules? Best regards,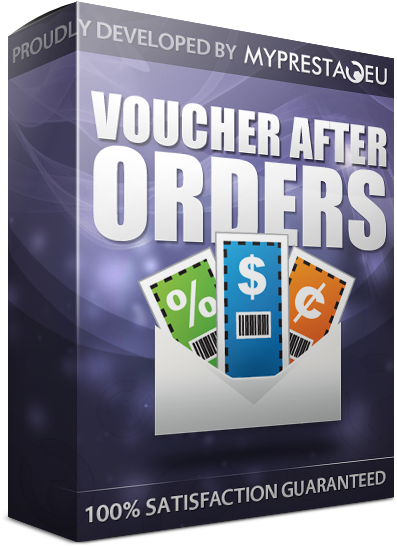 Coupon code for next purchase
i've got a module that offers such feature(s)
This module has feature to automatically generate a voucher code after purchase and send it to customer email. Each generated code is unique for each customer, so you can be 100% sure that other customers will not receive such coupon code. The most important thing - in context of what you expect - module can generate specific coupon code depending on various conditions like cart value, purchased products etc. (So in effect - you can generate voucher code when customer will purchase product X etc.).
Voucher code for next purchase after purchasing specific product
Reviewed by
VEKIA
on
Monday, January 28, 2019
Rating: